MINERAL FOTO ATLAS
Valleriite / Valleriit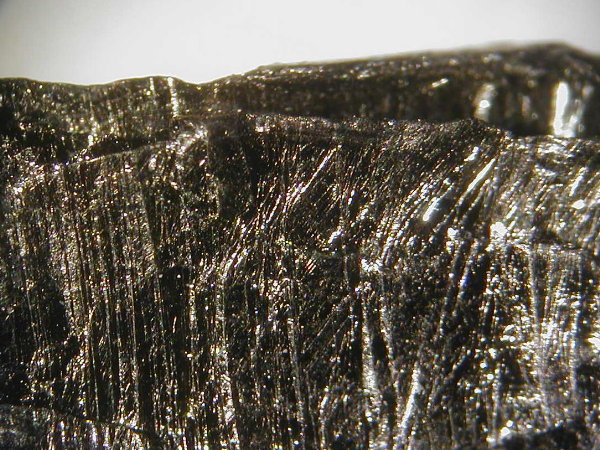 Massive Valleriite. Palabora, Transvaal, South Africa. Picture size 8 mm. Collection and foto Thomas Witzke.
Massiver Valleriit. Palabora, Transvaal, Südafrika. Bildbreite 8 mm. Sammlung und Foto Thomas Witzke.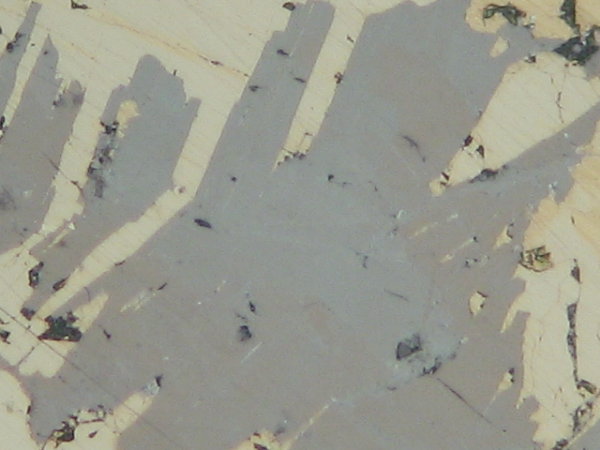 Valleriite crystals with bluish to brownish grey pleochroism in cubanite. Polished section from microprobe analysis in reflected light, parallel nicols. Majak Mine, Talnakh, Norilsk, Russia. Picture size 0.115 mm. Collection Thomas Witzke, foto Bernhard Pracejus.
Valleriit-Kristalle mit bläuliche- bis bräunlichgrauem Pleochroismus in Cubanit. Majak Mine, Talnakh, Norilsk, Russland. Bildbreite 0,115 mm. Sammlung Thomas Witzke, Foto Bernhard Pracejus.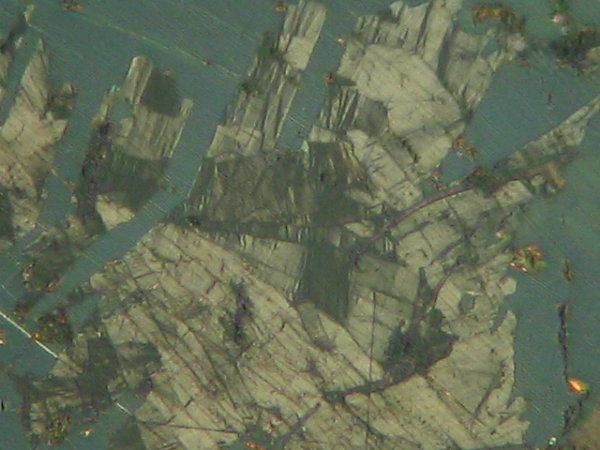 As above, but with crossed nicols.

Wie oben, aber mit gekreuzten Nicols.


© Thomas Witzke / Stollentroll
Bernhard Pracejus (2007, in prep.): The Ore Minerals under the Microscope - An Optical Guide. Elsevier, Amsterdam.