MINERAL FOTO ATLAS



Tochilinite / Tochilinit


6[Fe0.9S] · 5[(Mg,Fe)(OH)2]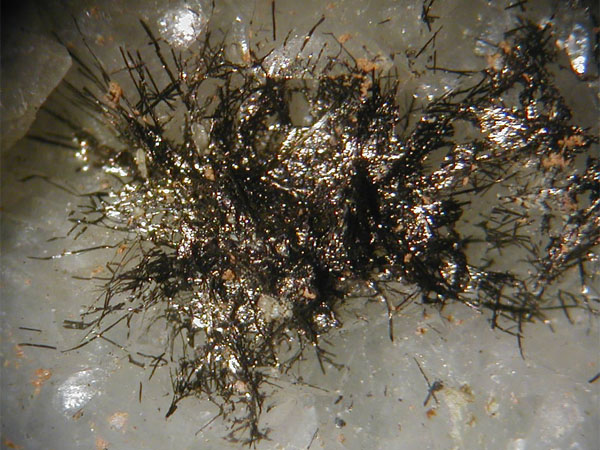 Tochilinite crystals. Lessolo, Brosso, Ivrea, Italy. Picture size 5 mm. Collection and foto Thomas Witzke.
Tochilinit-Kristalle. Lessolo, Brosso, Ivrea, Italien. Bildbreite 5 mm. Sammlung und Foto Thomas Witzke.
Orange to grey tochilinite with brownish grey magnetite and lighter grey hematite. Polished section in reflected light, parallel nicols. Absetzer mine dump, Ronneburg, Thuringia, Germany. Picture size 0.47 mm. Collection Thomas Witzke, foto Bernhard Pracejus.
Orange bis grauer Tochilinit mit bräunlichgrauem Magnetit und heller grauem Hämatit. Anschliff im Auflicht, parallele Nicols. Absetzer-Halde, Ronneburg, Thüringen, Deutschland. Bildbreite 0,47 mm. Sammlung Thomas Witzke, Foto Bernhard Pracejus.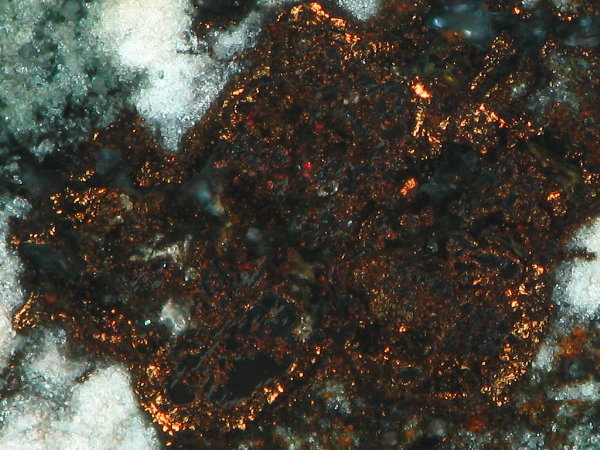 As above, but with crossed nicols. Tochilinite shows now bright orange anisotropy.

Wie oben, aber mit gekreuzten Nicols. Tochilinit zeigt jetzt kräftig orange Anisotropie.


© Thomas Witzke / Stollentroll
Bernhard Pracejus (2007, in prep.): The Ore Minerals under the Microscope - An Optical Guide. Elsevier, Amsterdam.