MINERAL FOTO ATLAS
Tiemannite / Tiemannit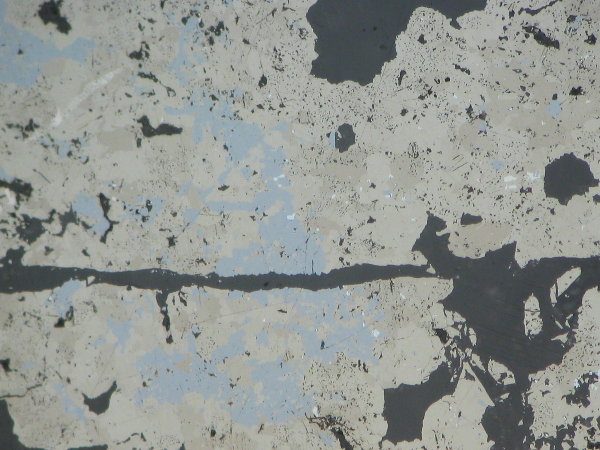 Massive eskebornite with brownish-grey to greyish pleochroism, together with bluish-grey tiemannite. Polished section from microprobe analysis in reflected light, parallel nicols. Petrovice, Czech Republic. Picture size 0.7 mm. Collection Thomas Witzke, foto Bernhard Pracejus.

Massiver Eskebornit mit bräunlichgrauem bis grauem Pleochroismus, zusammen mit bläulichgrauem Tiemannit. Anschliff von Mikrosondenanalyse im Auflicht, parallele Nicols. Petrovice, Tschechische Republik. Bildbreite 0,7 mm. Sammlung Thomas Witzke, Foto Bernhard Pracejus.


© Thomas Witzke / Stollentroll
Bernhard Pracejus (2007, in prep.): The Ore Minerals under the Microscope - An Optical Guide. Elsevier, Amsterdam.