MINERAL FOTO ATLAS
Stannopalladinite / Stannopalladinit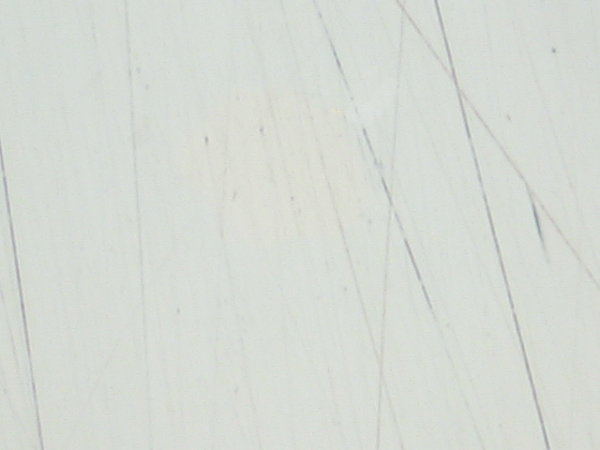 Hexagonal crystal of stannopalladinite (white with a very slight pinkish tint) in white atokite. It is very difficult to distiguish the both minerals. Polished section from microprobe analysis in reflected light, parallel nicols. Oktyabrski Mine, Talnakh, Ural, Russia. Picture size 0.057 mm. Collection Thomas Witzke, foto Bernhard Pracejus.
Hexagonaler Stannopalladinit-Kristall (weiß mit sehr schwachem rosa Stich) in weißem Atokit. Es ist sehr schwierig, die beiden Minerale zu unterscheiden. Anschliff von Mikrosondenanalyse im Auflicht, parallele Nicols. Majak Mine, Talnakh, Norilsk, Ural, Russland. Bildbreite 0,057 mm. Sammlung Thomas Witzke, Foto Bernhard Pracejus.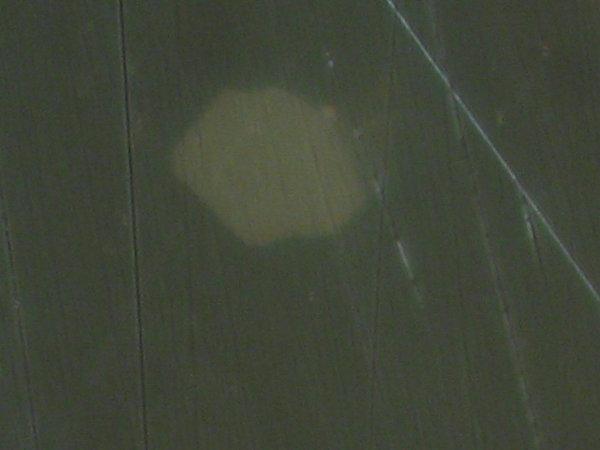 The same picture, but with crossed polars. Now the stannopalladinite can bee seen easily.

Das gleiche Bild, aber mit gekreuzten Polaren. Der Stannopalladinit ist jetzt gut zu sehen.


© Thomas Witzke / Stollentroll
Bernhard Pracejus (2007, in prep.): The Ore Minerals under the Microscope - An Optical Guide. Elsevier, Amsterdam.