MINERAL FOTO ATLAS
Paolovite / Paolovit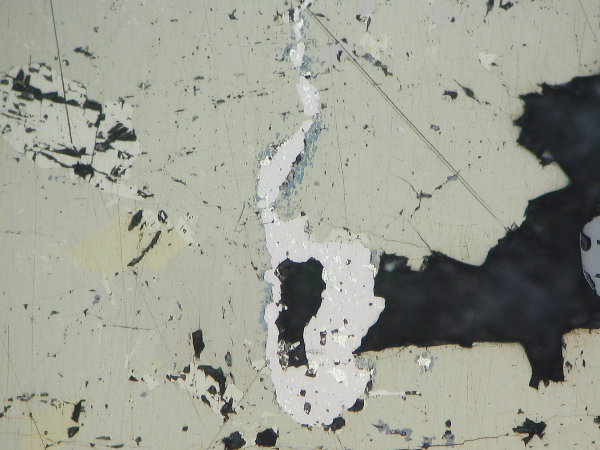 Slight pinkish-grey paolovite with small inclusions of pale yellow chalcopyrite in grey stannite. Polished section from microprobe analysis in reflected light, parallel nicols. Majak Mine, Talnakh, Norilsk, Ural, Russia. Picture size 0.7 mm. Collection Thomas Witzke, foto Bernhard Pracejus.

Schwach rosa-grauer Paolovit mit kleinen blassgelben Chalcopyrit-Einschlüssen in grauem Stannit. Anschliff von Mikrosondenanalyse im Auflicht, parallele Nicols. Majak Mine, Talnakh, Norilsk, Ural, Russland. Bildbreite 0,7 mm. Sammlung Thomas Witzke, Foto Bernhard Pracejus.


© Thomas Witzke / Stollentroll
Bernhard Pracejus (2007, in prep.): The Ore Minerals under the Microscope - An Optical Guide. Elsevier, Amsterdam.