MINERAL FOTO ATLAS
Hongshiite / Hongshiit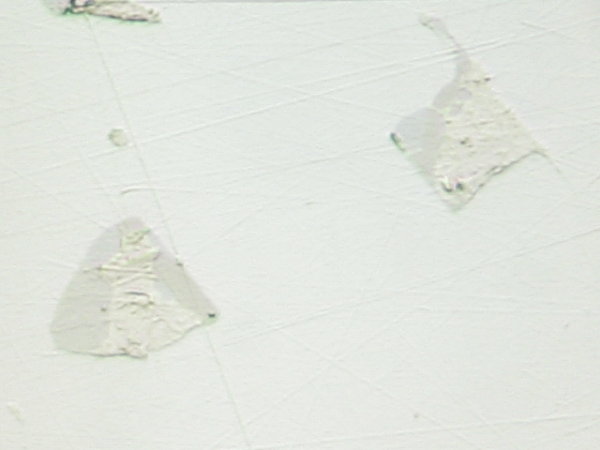 Hongshiite (light grey with a slight pinkish tint) intergrown with palladodymite (brownish-grey) in massive white ruthenium. Polished section from microprobe analysis in reflected light, parallel nicols. Miass, Ural, Russia. Picture size 0.057 mm. Collection Thomas Witzke, foto Bernhard Pracejus.

Hongshiit (hellgrau mit schwach rosafarbenem Stich) verwachsen mit Palladodymit (bräunlichgrau) in weißem, massiven Ruthenium. . Anschliff von Mikrosondenanalyse im Auflicht, parallele Nicols. Miass, Ural, Russland. Bildbreite 0,057 mm. Sammlung Thomas Witzke, Foto Bernhard Pracejus.


© Thomas Witzke / Stollentroll
Bernhard Pracejus (2007, in prep.): The Ore Minerals under the Microscope - An Optical Guide. Elsevier, Amsterdam.